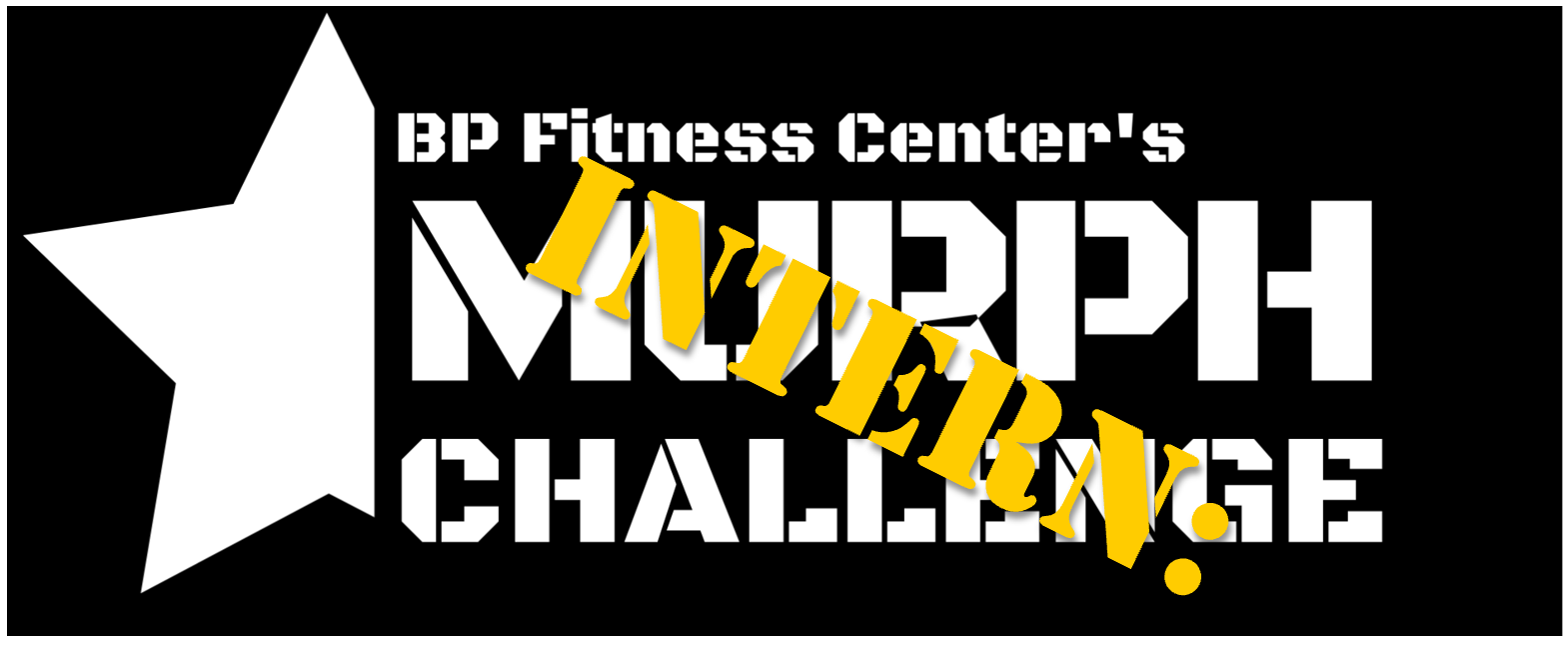 Intern Murph Challenge
Murph Challenge
June 29th - July 3rd
Ready for a big challenge? The Murph Challenge workout consists of a 1 mile run, 100 pull-ups, 200 push-ups, 300 squats and another 1 mile run. All of this needs to be completed in one session! The name of this challenge is a nod to the workout's military roots—it's named for Lt. Michael P. Murphy, a Navy SEAL killed in action in 2005.
For the challenge you have the week of June 29th-July 3rd to complete it. Once you have completed the challenge -e-mail your category (version of the Murph you did) and time to tara.evans@bp.com. Don't forget to include a picture! We will close out the challenge by Sunday July 5th. This is an honor system event.
100 Pull-Ups
200 Push-Ups
300 Squats
You must complete the whole workout in one session.
There are two categories to compete in:
Full Murph: No modifications of the exercises while using the 20 lb weight vest
Modified Murph: Modifications of the exercises, the vest is not required
We will be hosting a Murph workout class on Teams with Quinn, one of our Fitness Specialist-- if you don't want to do the workout on your own.
Class will be at 11:30am on Wednesday, July 1st.
You will receive a Teams calendar invite prior to the start date of the class time.