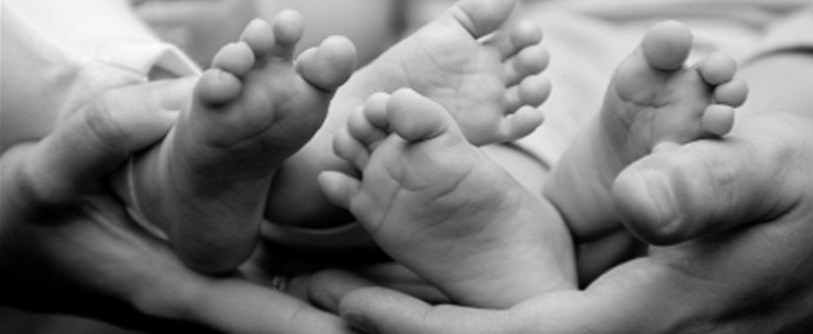 Mother's Rooms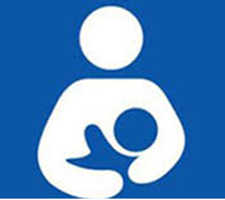 As a BP employee at the Houston BP campus you have a range of options to help you through your pregnancy and your return to work. Below is a summary of benefits and options for support while working at BP Westlake. You can always speak with your line manager and HR Advisor of any concerns about your transition. Other resources that are available to help you such as the BP Working Parents Business Resource Group and other support are provided in the contacts section of this document.
Expectant Mothers/Medical Parking
When you are approaching your third trimester, you are eligible for priority parking in the Westlake Campus Parking Garages. Parking spaces are in the lower levels and are close to the entrance and exits to the buildings. To request a parking space, contact the BP Badging office for Helios at heliosbadgeoffice@bp.com and for Westlake 1 contact WL1BadgingOffice@bp.com
Mother's Rooms

BP provides secure, designated, private areas for expressing milk while at the Houston campus for employees, contractors and escorted visitors. The Mother's Rooms can be used during pregnancy and post-partum as a place to rest and reflect and can even be used if you are not lactating or nursing. Mothers are encouraged to request access to these rooms as soon as they find out they are pregnant.
Westlake 1 Mother's Room--basement Room 0.422 : 7 stalls, 7 pumps, microwaves, refrigerators, liquid soap and antibacterial soap.
Helios -- Room 3.140 : 3 stalls, 3 pumps, microwave, sink, refrigerator, mirror, display rack, liquid soap and antibacterial soap, blackout shades.
CHPC -- Room : 1 stalls, 1 pump, refrigerator, liquid soap and antibacterial soapand wipes.
BP Provides:

Medela Hospital Grade Pumps are provided in each Mother's Room on campus. Personal kit attachments are also provided and should be requested in advance of your maternity leave so that you can prepare/clean your personal kits before returning to work. All kits include: • Personal pumping equipment and tubing compatible with all units used on campus. New kits will be compatible with all pump types on the campus. *Converters can be requested for the new Medela pumps located in the WL1 building.


(Note: All parts must be sterilized before first use.)

On your return to work remember to bring:

Lactina, Symphony, or compatible personal pumping kit or your own personal breast pump

Milk Storage Bags/Bottles

Container for transporting the milk home, e.g. cooler or cooler bag (may need frozen inserts to keep milk cold)

Extra clothing, such as a top or sweater, in case of leaks, nursing pads, labels for your milk

Consider bringing pictures of your baby, or an article of clothing from your baby, to assist with let-down


Contact Michelle Horvath (832) 664-4568 at the BP Fitness Center for room access and pump kits BEFORE going on maternity leave. You will want to prepare your kit for use prior to returning to work.

Ergonomics for Pregnancy

When pregnant, your body is making subtle, as well as some not too subtle, changes. It is important to consider the ergonomics of your workstation while pregnant. The BP Ergonomics Team will provide you with a custom chair specifically to support your changing body. When you are ready to announce your pregnancy to HR and your manager, reach out to BP Ergonomics to update your ergonomics assessment. Your assessment will be different than the regular assessment when not pregnant and will address specific issues that may arise through your pregnancy. Contact: ErgonomicsHouston@bp.com

Westlake Health and Wellness Center
The Westlake Health and Wellness Center is open to employees and their families, providing medical, dental and pharmacy services. For questions, appointments and support. Main Line: (281)-310-5040 Aetna 24 Hour Nurse:1-800-556-1555

Onsite Day Care

The Westlake Child Development Center is conveniently located on the BP campus. The center has programs for infants from 6 weeks old, toddlers, pre-k and school aged children. Contact: 540 Westlake Park Blvd Houston, (281)597-0222 Website:
https://www.kindercare.com/our-centers/houston/tx/072101
Bright Horizons Back Up Care

Bright Horizons Back-Up Care
provides quality temporary care when you need to be at work and your regular child or adult/elder care arrangements are unavailable. You can use the program in the case of unexpected illness or injury, school vacations/closures or other emergency situations.
The program gives you access to a national network of quality, licensed dependent care providers. Bright Horizons has more than 2,000 child care centers in its network, and they partner with more than 1,500 contracted in-home care and nanny agencies. The program includes center-based child care, in-home child care, in-home mildly ill child care and in-home adult/elder care.
You should register with Bright Horizons prior to requesting a care giver so as not to delay your service.
For more information visit
LifeBenefits
Flexible Working

BP is committed to the provision of flexible working arrangements which are the hallmark of a modern and inclusive workplace. Speak with your line manager about how you can make flexible working provide balance for you and your family. BP's principles on Flexible Working and additional resources can be located
here.
Parental Leave

BP recognizes the many demands of becoming a parent and believes that providing support to employees in their roles as parents and with managing their personal and work responsibilities is important.


You can find more information on the Parental support policies page on LifeBenefits, including:
Paid parental leave.

Paid adoption/surrogacy process leave.

Adoption assistance.

​​​​​​​Family medical leave.
Mom who gives birth may expect 10-12 weeks total paid leave.

Dad/Spouse/Partner may expect 2 weeks total paid leave.

Adoption/Surrogacy may expect 4 weeks total paid leave.

Unpaid family medical leave is up to 26 weeks of concurrent coverage according to the terms of the BP Family Medical Leave Policy.

BP Care
You can reach the
Employee Assistant Program (EAP)
by phone at 1-800-409-3687 . BP Care Work-Life Consultants are available 24 hours a day, seven days a week. Each time you call the EAP, you speak with a counselor who can help you address your issues and concerns. If you contact the EAP by phone, you are eligible for up to six phone counseling sessions at no cost.
If you choose to research issues or get help using the Internet, you can access BP Care online at
EAPHelplink.com
(the Company Code is "BP"). The site provides information on a variety of topics such as mental health and substance abuse, child and elder care referrals and more. You can access the site 24 hours a day, seven days a week. Much of the information on the site is also available in Spanish.
If you choose to reach out for help via the BP Care website, you will find a variety of information on numerous topics. You can even connect with a counselor via the BP Care "instant message" service. Online counselors are available 24 hours a day, seven days a week, except for regularly scheduled and emergency maintenance.
Mothers Support at BP Westlake Campus
The Working Parents Business Resource Group (BRG) Houston Chapter and Fitness Center is here to support your transition back to work.